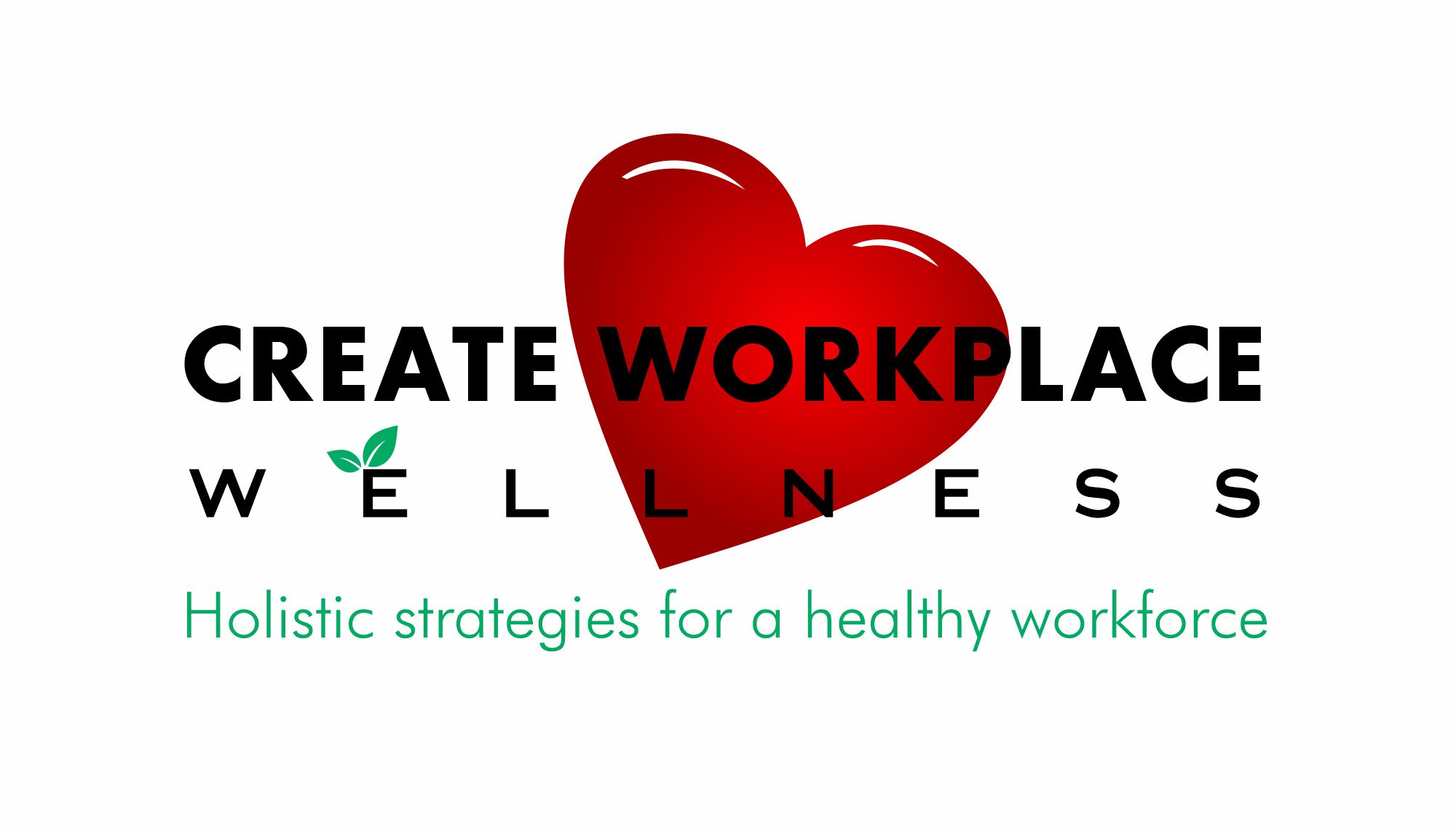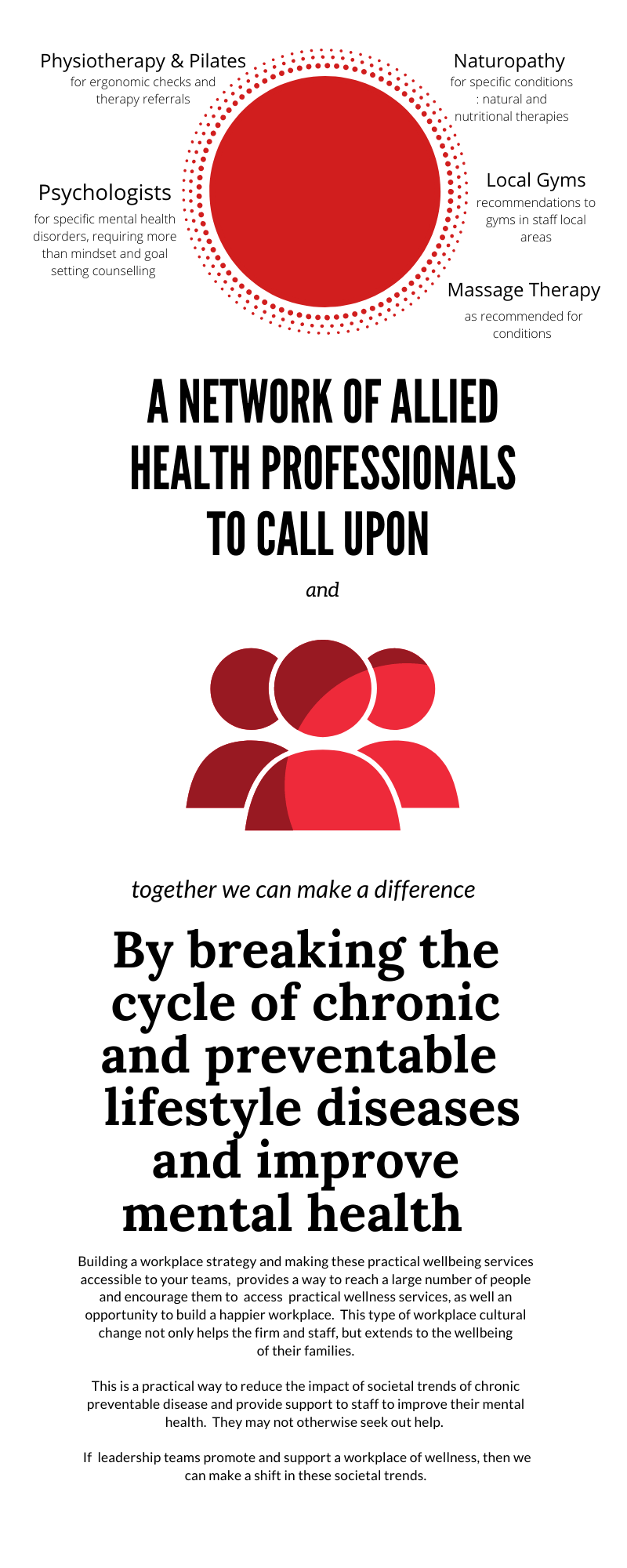 A bespoke consultation wellness service designing holistic strategies specifically for lawyers, in-house legal teams and support staff.
So often wellness programs, although always a great thing, fall short of capturing the needs of each staff member, and fail to make any real, long-lasting and meaningful changes for the person or the firm and what its purpose of having a wellness program is.
The approach our Create Workplace Wellness program is that of a bespoke, long-term, holistic, sustainable, meaningful and purposeful program that is inclusive and reaches as many staff members as possible.
This is very much focussed only on the legal industry as we have an understanding of the pressures and challenges legal teams face each day.
Some staff members don't participate in programs that are quite general in approach, because:
Some staff members can feel embarrassed about the condition they are currently in, in front of peers and colleagues so won't participate at all.

Seminars are helpful but often the information is forgotten and no action is taken, or sometimes the seminars are on at times where lawyers are at Court or just don't have the time.

Group fitness classes at work will attract the same type of staff member, leaving some, who really need help, behind and not willing to participate because of fear.

A more one-one approach is more likely to attract most staff members, less intimidating, more consultative, and will give the staff member a better sense of achievement when they have someone in their corner understanding their own particular needs.

Sometimes people just need support, holistically taking in all of their day to day issues and helping them find a ways to manage their day to day mental health and physical wellbeing. They don't always want to share that in a group situation.

An after hours service can be helpful to lawyers too, something flexible that can fit in with their ever changing deadlines.
The Create Workplace Wellness for Legal Teams is a service that is consultative, we will visit your workplace and experience your unique culture, discuss what your concerns are, what you would like to see in your workplace and what's currently working.
You may already have a wellness program in place, we can complement that by providing a dedicated one-one service to those staff members you feel need support in their daily health and well-being, in a very holistic and inclusive way.  Evidence shows us that we are not all made the same way, we don't all respond to the same diets and fitness programs, and have different needs.  The same goes for our workplace culture, all different, all have their own needs.
We will cover:
homelife
worklife
career
nutrition
fitness
mindset
After our first consultation with staff, we will provide recommendations on weight management, holistic strategies for managing stress and a personal training program they can do at home or take to their gym.  Regular and consistent consultations will be booked at least once per month to keep staff members accountable and engaged in this program.
We offer after-hours and flexible appointments to fit in with court deadlines and client meetings to take away any pressure of not meeting appointment times during the day.
We have access to a network of Allied Health Professionals to call upon whenever there is a recognised need for a referral.
Why choose us? Angie Hazell has 20 years experience in the legal industry from administration to management and in medium sized full service firms, to national corporate firms, as well as 13 years health and fitness industry knowledge and qualifications.  Combining both passions and having an understanding of the needs of the industry is something that works well together to bring an approach that is more specialised.